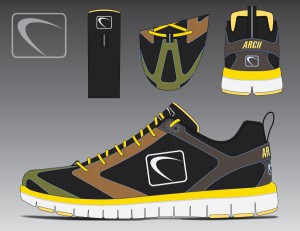 Unlike most shoe companies, ARCH can't simply drop a full lineup during the fall and winter letting you know what will be releasing. When you are small, typically you move faster to the market. It doesn't work like this for shoe companies. Everything that is done on my end requires a lot of thought and consideration. I went into this year thinking about shutting down ARCH. I gave myself the month of February to go through the inventory of shoes I made over the last year. (You can read about that in all of the reports on the site.)
If you did follow along you know that I did a price drop and ran an ad that enabled me to move through a lot of inventory. As of right now, as I'm writing this article, I only have 7 pair of the CG097II running shoe left in inventory. I only have 75 pair of the Allen casual shoe left in stock. This is a far cry from the 220 pair of CGs in stock and 160 pair of Allens from last year. The Allen casual shoe is still not selling very well even with the price drop, but it's good that they are moving. As I've mentioned before, I'm out of the casual shoe business for a while until I develop a better looking shoe that will move in the same manner as the CGs.
I've finally made my decision to keep ARCH alive and I have just coordinated with my manufacturer the creation of 150 pair. My goal is to sell through those shoes in two months with the tactics and strategies I've developed over the past 8 months. I do plan on increasing the price of the shoe, but not by much. The price point will be MSRP 75.00 dollars but I will probably list them at 39.00 which would be the wholesale price point. This would also create a situation where the shoes are still at a price range that is enticing and I won't hinder the flow that has been created. Obviously this month I won't be writing a sales report for you to read so I am going to end this post pretty fast and give you the mock drawings of the colorways being created in this next order. You will notice a couple of the classics, and you will also notice that I am finally making a women's version of the CG. I'm pretty excited about this.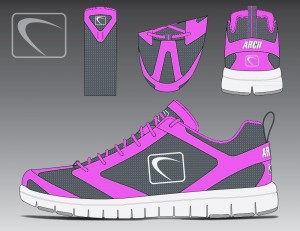 I truly appreciate the support you all have shown to the brand and I'm looking to do bigger and better things this year… with your help of course.
Stay Motivated
Chris B.