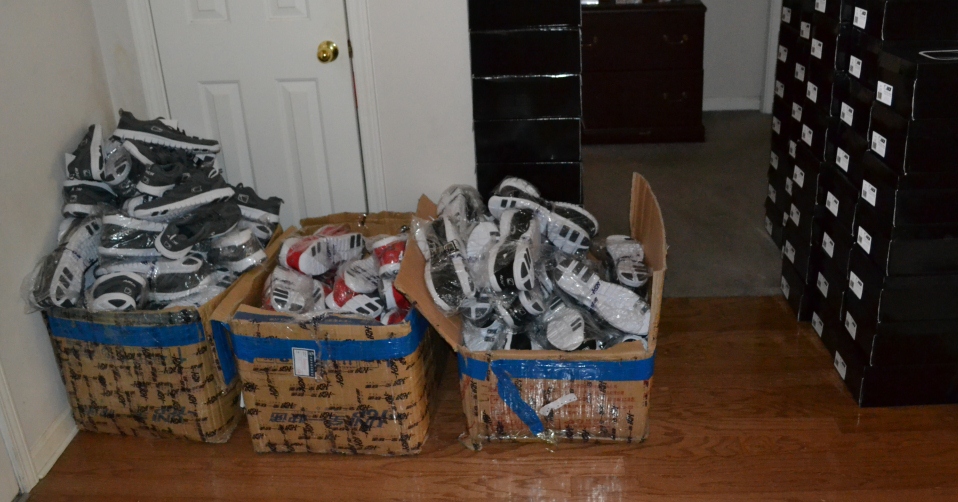 As always I am ready to update you guys on what's happening so I'm starting with another picture. The pic above is of the recent shipment of the Storm Collection CG097II Lightweight running shoes. The shoes are about an ounce heavier since I increased the weight of the mesh used, specifically in the Red and Gray. The shoes look great and I officially can reduce the cost of the summer release since those are really considered samples. (While I'm the only one that knows this, I will expose it to you, the logo on the summer release, the left side of each shoe, the logo is backwards. On this model the logos are in the correct position and the shoe is actually better manufactured which allows me to feel comfortable with my 60.00 dollar price point upon release.
In other news, the website The Fancy has listed my brand as ready to buy through their site. This is huge and has given me another outlet for the casual shoes beyond Amazon.com. Take a few minutes to go in and check it out. Just visit the Fancy and browse, http://www.thefancy.com/things/209415222681673185/The-Allen-Sneaker-in-Rust-Suede-%26-Denim
That's it for now. As always I hope you are working on your dreams and if not just support my brand.
Chris B.
Stay Motivated
P.S. grab a pair of kicks by visiting the link at the top or to the side and shop the collections. Everything has FREE Shipping right now and everything will ship with a FREE gift while supplies last. Big shout out to my employee Nicole, she is the one who has to make all of the boxes and put paper in the shoes and QA them now. I'm working on building the brand, lol.