Shop Under Armour for Women's UA Breathe Lace Training Shoes in our Women's Shoes department. Free shipping is available in US.
Source: Women's UA Breathe Lace Training Shoes | Under Armour US
One of the major complaints from many who look pass UA as a footwear option has been the placement of the logo. When it comes to sneakerheads and women the complaint has often been that the logo detracts from the look of the shoes. In the last year UA has taken a lot of effort to seamlessly integrate the logo without distracting from the lines of the shoe. Those who aren't in design don't understand the benefit of Nike's long SWOOSH or the simplicity of the Three Stripes. When you have lines that flow they can create movement without the shoe moving. Get it? Angle lines in a particular direction the design looks faster. It's why you never see vertical lines on a car except for when it comes to the doors and that's necessity.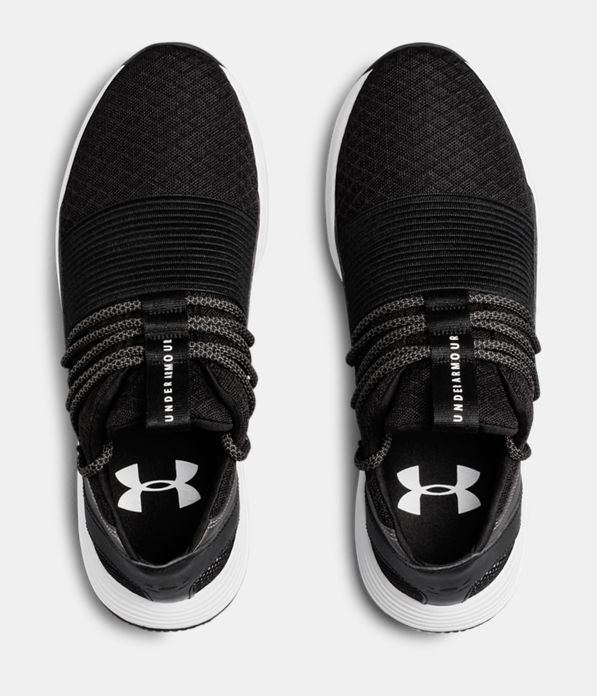 The Breathe Lace from UA has completely minimized the branding and created a great slip on performance model. The shoe has fantastic lines and form fitting medial to lateral lockdown lacing system. Instead of slapping the UA at the forefoot or heel counter, they have embossed a logo at the heel and by embossing the logo blends into the material. The word UNDER ARMOUR is finally being utilized on the tongue pull tab which runs down the front of the shoe. It all seems very small in the larger scope, but the look of the shoe is solid and the branding pops in the right places.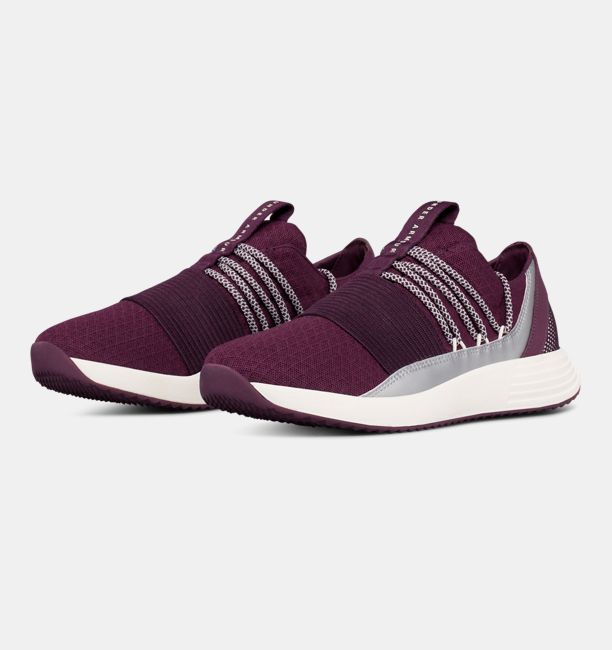 The elastic band across the instep is an element that was utilized on the Cam Newton. While the branding is the point of this post, I have to state that the design does fall short in the lack of a toebox. I know that utilizing mesh at the toebox allows for breathability and the lack of seams makes a shoe wearable immediately, but the empty toebox in my opinion is lazy design. The a one piece Threadborne with shading could have created a much better design for what I think is definitely a continued step in the right direction as Under Armour strengthens their footwear offerings. Use the source link at the top of the page to check out the UA Breathe.