Over the years, the length of basketball shorts has varied. Don C talks about how Michael Jordan has influenced fashion on and off the court.
Source: Jordan X Just Don Collegiate Shorts
Certain designers have a built in level of value. Just Don is that dude. When you can get limited release shorts, you can't even wear shorts year round, to flip for 500-1000 dollars… I can't even wrap my head around that to finish my statement. Just take a look at this. Incredible, I mean I knew it, but take a second and click the Sold Listings and one thing is clear, Just Don is that dude.
This isn't about the resale value inherently built in to limited release Jordan Brand or Just Don collections. This post is about a marketing campaign being overlooked on most platforms. Every other site is showing you the shorts and discussing the collab. air.jordan.com is taking the time to show you the story behind the designs and as the cliche goes, a picture is worth a thousand words.
I did a little digging. Recreating campaigns is a great way to connect. More important a Just Don collab right when the NBA x Nike collection is starting to heat up normalizes a return to shorter hoops pants. This season the uniforms won't be as baggy and to make that feel a bit more like it should the Just Don x Jordan collection makes perfect sense. On to the imagery.
Up above is MJ's son Jeff. Here is the OG image: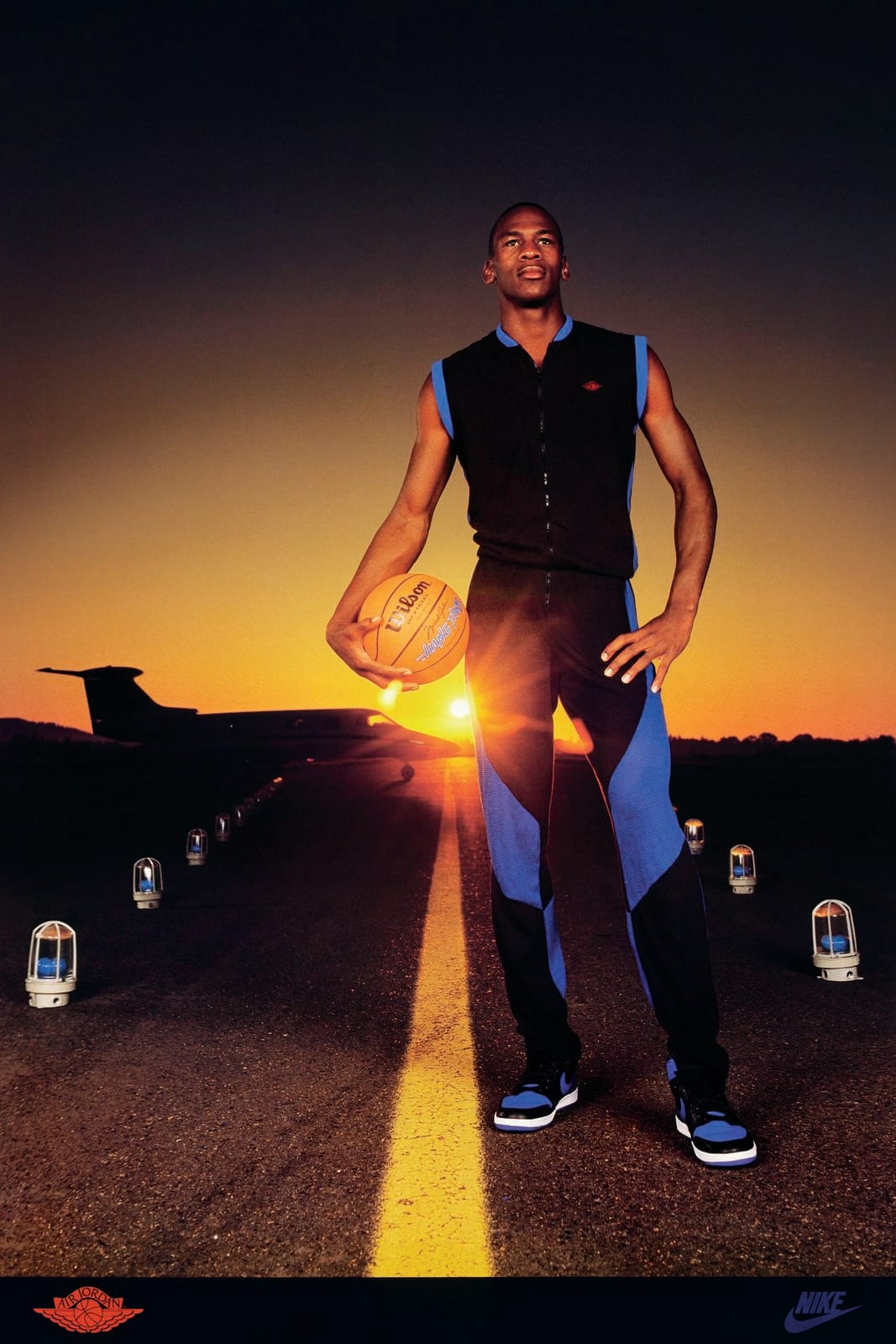 The below pic was inspired by the classic Retro 9 picture:
The juxtaposition of old and new highlights the authentic cut of the apparel and reminds people of the legacy which enhances the reason for buying. The visuals also take an old Nike image and reimagines it.
Below is a pic of the Fab Five and below that is the Just Don x Jordan Brand Collab. It's a very cool homage although the shorts are pricey. Use the source link to view more photos: