Source: adidas NEWS STREAM : adidas Originals Tubular X 2.0 PK
At this point I seem to be writing at least one sneakerboot article per week from a variety of brands. I will need to do a top ten list soon, but I really can't do that without actually holding the shoes. I will probably rank them on aesthetics based on pictures. If I did so, I would probably have to revamp my top choice from the Brandblack Delta and Under Armour Forge to this Tubular X 2.0 Primeknit.
The shoe utilizes a Primeknit upper that has been vacuumed sealed with TPU to create a waterproof layer between your foot and the elements. It's not an exactly eye catching upper as the all black surface lacks a lot of the angles adidas has been utilizing in shoes like the AF, but when I look at these they look rugged as f–k. The Tubular outsole works and the lacing system is dope. One of my major issues with my Clarks is that I have to avoid tying the shoes too tight because they hurt my instep. If this model drops in an olive/khaki colorway it would move very high on my list. This shoe actually overcomes the problem that I found on many of the Tubular X models. I thought the outsole was appealing on other versions, but slightly overdone. On a winterized version the ripples in the outsole feel like the waves of rain running off of the upper and down through rivulets.  Overall this version of the shoe kind of makes me want to grab a pair for the constant rain in Memphis. I really like this shoe. It has taken one of the major design flaws in the Tubular Doom (the sock bootie) and turned that feature into a higher cut tongue while still retaining that sock like fit around the heel area for cushioning and fit.
#dope
November 20th, 2017 Update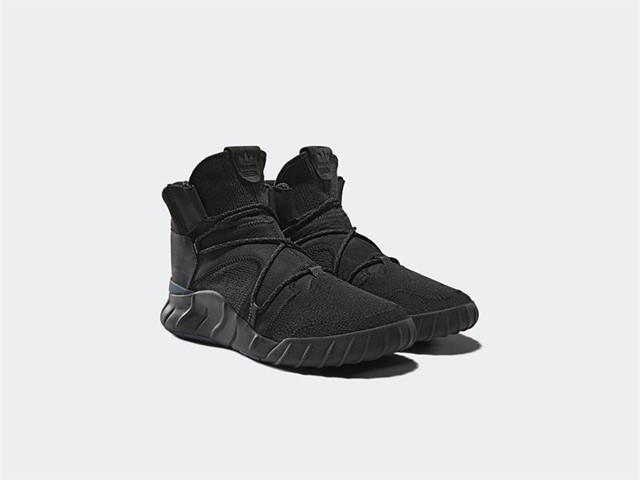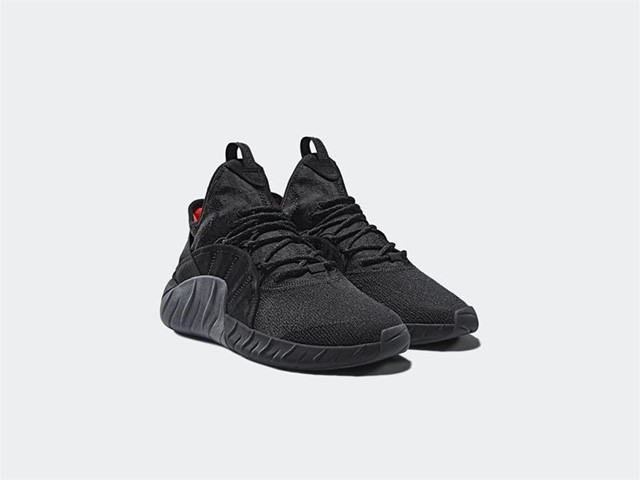 adidas Originals presents two Tubular silhouettes in their most rugged, winter-ready form yet for a brand new release this November.

Inspired by the defensive vests used in military operations, these new releases of the Tubular Rise and Tubular 2.0 models feature integrated Kevlar fibers in the upper, adding a higher level of durability and stealth to the Tubular series' distinctive visual mode.

This is then countered by premium materials to add structure and form to the design. For the Tubular Rise, this takes the form of luxury suede side panels and an elastic heel strap, finished with a minimalist lacing system and the shoe's distinctive two-tone midsole unit.

For the Tubular 2.0, the next generation silhouette's unique panel design counters the Kevlar-integrated textile with plush, pebbled nubuck, supported by a molded TPU heel counter and a ribbed textile collar. This is then rounded off with an understated cross-toebox lace system and a signature Tubular textured outsole.

True to the military-inspired roots of their designs, each shoe in the release is rendered in a blacked-out colorway with subtle tonal accents, creating a high-spec iteration of two of adidas' most fearless silhouettes.