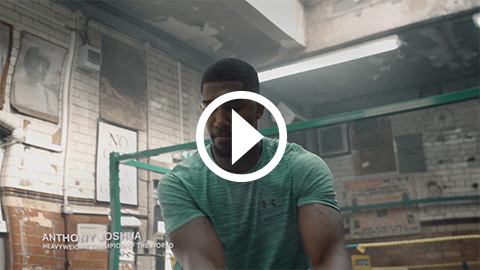 Source: Boxing
Boxing is not the draw that it used to be. It's turned into a sideshow in many ways and MMA is taking a lot of the audience, but the sweet science remains one of the purest sports. It's been years since Evander Holyfield made the heavyweight division a thing to look forward to watching. Now the names that dominate sound more like Rocky characters, Vladimir Klitschko, Tyson Fury, Wilder… none of those names resonate. None of those guys makes anyone jump up order pay per view. The heavyweight division is dead.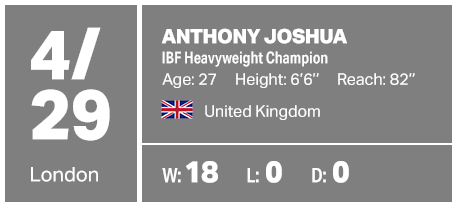 Maybe that's why I can't find any information on any site about boxers. I took the time to visit every sportswear company and nothing. I finally tracked down the only site that appears to have any real desire to promote the sport is Under Armour, but the page is buried and not even available as a splash item on the home page. I've long complained about UA's website and with Joshua vs Klitschko tomorrow on Showtime Joshua should be front and center.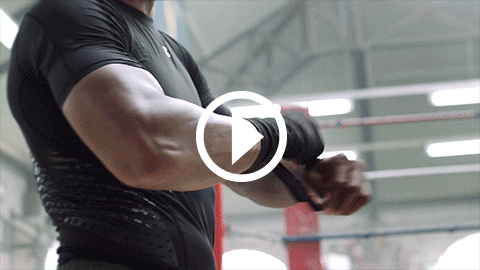 I get the danger in throwing your weight behind a boxer. One knockout and endorsements are worthless. Joshua is young however and Klitschko had a difficult time with Tyson Fury who is 6-6 and slow. Joshua is 6-6 and lightning fast. Not to mention that this guy could single handedly bring women into the fight game based on looks alone.
Under Armour has him locked up and quite frankly if he's the face of the brand he could actually sell product, and fitness and training, and he should have a web series sponsored by Under Armour, and… you get the picture. It's not even just a Joshua thing. UA has Canelo Alvarez! I caught a commercial featuring Alvarez and Rocky. I recall recently that Matt Powell said that brands have to find a way to connect to the Latino market. Under Armour has Canelo, what else is there to say? I think this is an amazing opportunity for the brand. Will they capitalize? Maybe, but they could definitely go all out over the next 24 hours and I'd be okay with that.