Anyone following the site knows that I've been giving UA grief for a couple of years because of the lack of marketing and the lack of video in relation to UA Basketball and in particular Steph Curry. I wrote an article that gave the details on how the decline in Under Armour's footwear sales can be directly related to the amount of advertising created for Curry which is indirectly tied to UA Basketball.
I've been checking in on UA to see if there is going to be a campaign for the Curry 4 and the only real marketing occurred with the Asia Tour and I wrote about that as well. Use the search bar to look that up (you have to work some as well!). Today I was doing my daily sneaker check in to create content for the site. I hit NB and ASICS and UA is 3rd on my checklist. When I got to UA I visited the site and noticed that there still wasn't any marketing or video being created for Curry 4. I then recognized that there aren't any broken sizes on the Curry 4 Team Royal which is the first large release of the Curry this season.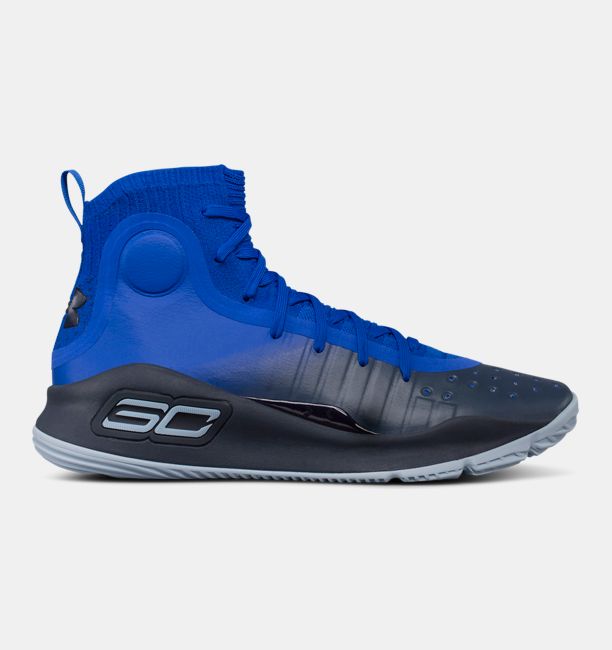 While broken sizes don't always tell the story I also haven't seen the Curry 4 at a local level. I haven't visited every store in Memphis, but I hit at least 15 yesterday and no sign of UA in retail.
With this in my head this morning as I started working on posts for the day, I was about to dive in and go off on UA. Before I could do that though I had to visit the social media sites for UA Basketball. What I found made my eyes light up and I felt a surge of "Yessssss". I may not work with the brand, but today was the first day that I felt like UA is beginning to find their lane in advertising. I discovered the show, Shoot Your Shot, led by basketball internet personality Bdotadot Brandon Armstrong.
Shoot Your Shot Host Brandon Armstrong aka B-Dot – known for his NBA athlete impersonations and comedic personality on Instagram – meets on the hardwood with celebrities and Internet influencers every Thursday for a round of hoops and conversation.
Under Armour has a number of opportunities for marketing that I feel they haven't taken advantage of, but they also don't have the history that adidas and Nike have so marketing for UA is going to be about trial and error. This alignment with B-Dot, the first show features hilarious internet sensation Famouslos, is perfect. It's on trend and it shows an awareness of where marketing has shifted. The interview process is a bit stiff, but the interaction between the two internet stars is fantastic. While B-Dot is the host, I definitely think there is opportunity for Famouslos to be a sidekick eventually and for him to be incorporated into the show. By creating a narrative beyond the NBA for the footwear and apparel UA can reach a market they haven't been able to hit.
More important these two guys can nab the young Black market. Yep, I said it; and don't get offended. Black kids set the trends of fashion. UA has yet to reach that market and honestly it's the reason their UAS and basketball line isn't as prominent as it could be. This YT show checks off a couple of boxes in how to approach a community that is critical for the growth of footwear sales.
In the show below they actually made a couple of bad decisions however. This was a chance to profile UAS by showing the two arriving at the gym, changing into gear and then hitting the interview. They also should have worn products that aren't Sold Out on the site. The Sunset Pack Drive 4 that Famouslos is wearing is sold out. It can be created on Icon, but that isn't in the video description. B-Dot should be wearing the Team Royal…
But I'm nitpicking on something that is all positive. If you haven't subscribed to the show, then take a moment to do so and you can watch it below. It's nice to see UA nail it. The show has unlimited potential and Under Armour is on the verge of a breakthrough in marketing. All of the tech that the company acquired, the one thing they don't have is a media company… this show could lead to something much bigger.