The men's 247 Luxe takes inspiration from the past with updates that tailor it to the present. Booty construction offers a sock-like fit, while a premium nubuck leather overlay refines the look.
Source: 247 Luxe – Men's 247 – Classic, Casual – New Balance
When the 247 initially dropped it was in an exclusive release named the Tokyo Rat. I wrote an article about the shoe and then Tayib of Housakicks followed up explaining that with the right marketing the shoe could rival the success of the NMD. That hasn't quite happened as New Balance hasn't taken a different approach to delivering information about the 247 so there really isn't a true campaign to profile the quality of the shoe along with the fact that a premium kick at 120.00 bucks still arrives at a price below the cheapest NMD. Actually the retail price of the base model comes in at 80!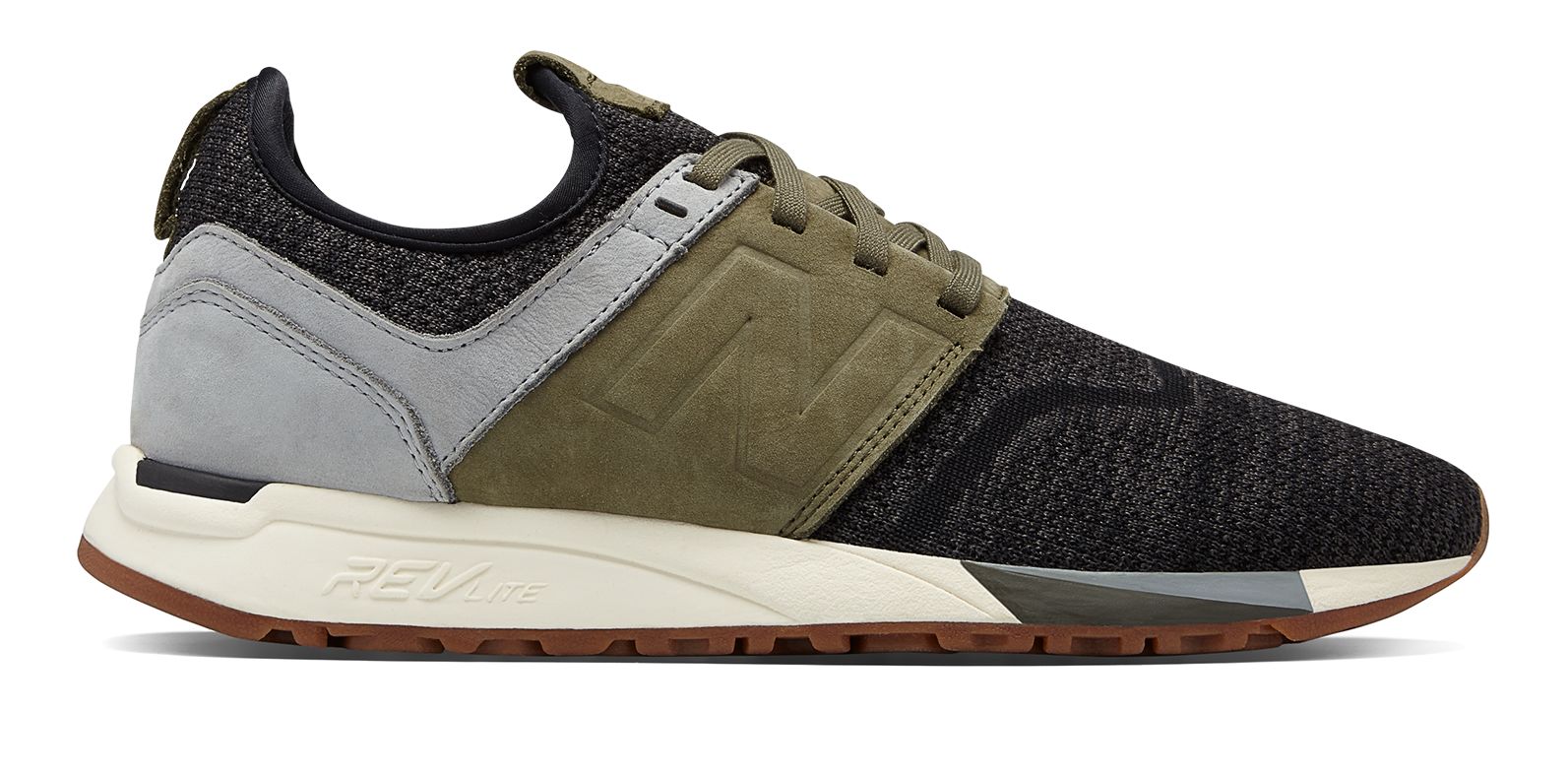 This is a true case of the "tree falling in the forest." A quick glance at every platform for New Balance and the shoe isn't highlighted at all. Then again that's not quite true. New Balance has been promoting the shoe, but the great thing about social media is the speed at which you can connect to your audience. The terrible thing about social is the speed at which your audience leaves you or moves on to the next thing. This is a shoe that demands a consistent stream of content creation via the sites own platform. The shoe in this Luxe version can easily transition from casual Friday to a night out.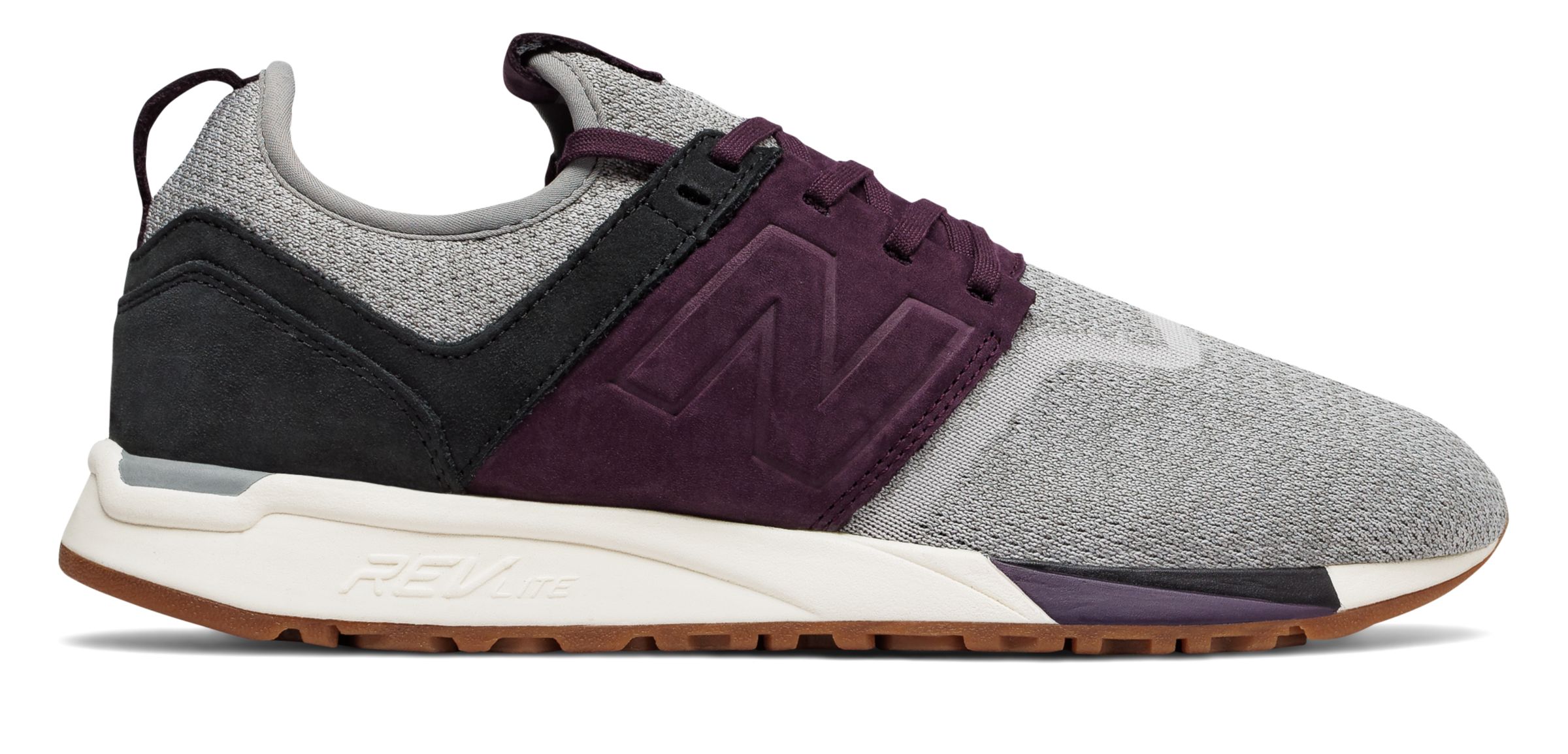 The biggest issue with the discovery of the shoe is location and shelf space. I visited about 15 stores last week. I only saw the 247 at two locations. The shoes were not prominently featured and New Balance hasn't created any in store promo for the footwear. I bought a pair because with my Foot Locker coupon it only cost me 49.99 plus tax. Foot Locker had marked the shoes down to 69.99 and I had a VIP $20.00 off coupon. The shoe is comfortable. My 990s have a tendency to hurt my knee as the midsole is elevated and built for stability with the OG ENCAP design. This shoe utilizes RevLite midsole tech which makes it lighter and it has less of a drop. The shoe is not performance based, but the sock like fit feels excellent enough that if you have to run to your car or walk a long distance you're ready.
The shoe is dope and this new Luxe update is on point.