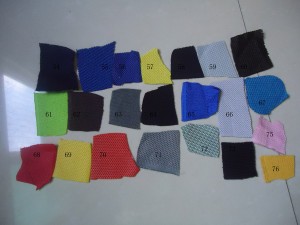 Typically I write these posts in a very long and detailed manner. This time just the facts.
1. In January I had 200 pair of shoes remaining in inventory. I started questioning the company.
2. I gave myself an ultimatum on Feb 1st. Half of the inventory had to be sold before I would consider keeping ARCH Footwear in business
3. January, I sold 20 pair of ARCH Branded shoes for a total of 949.24 (18 running shoes/2 casual shoes)
4. February I ran an Amazon Ad and lowered the price of the shoes. 10 pair sold before I began to track the total, that left 170 pair.
5. Today is March 1st.
6. Total inventory remaining in stock: 100 (21 pair of running shoes/79 pair of casual shoes)
7. The initial inventory has been reduced to under 50%.
8. The Amazon System does not allow for me to account for returns and exchanges within the sales window. It automatically adjusts for shoes returned. The actual stats for sales this month ended up: $2,274.65 earned back on ARCH Footwear with 59 pair sold after returns. With the returns, I allowed the customers to keep the shoes and simply returned their purchase price for the shoes. I felt that it would cost the customer almost the same amount they paid and to show my loyalty I asked them to pay it forward and give the shoes to a friend who can wear and use them.
9. 7 Casual shoes sold and 52 running shoes
10. ARCH will launch a new running shoe in the Spring of 2013; along with running apparel (tees, shorts, socks, hats and backpacks).
To those of you who have purchased a pair of ARCH branded shoes, thank you. I'm inspired by your support and belief, and by what the company accomplished this month. I pay very close attention to the market and I research the trends and what is happening. I operate a very strong webstore and carry Puma, New Balance, Adidas and Nike/Jordan. This month ARCH outperformed New Balance, and Puma!
In my world that means a lot.
Stay Motivated and stay tuned… I'm refocused now and clear on my path.