Brand new for the season, the Trainer Hi takes a completely new spin on its shape. With an aggressive and sculpture tooling, Rihanna's new trainer takes the concept of runway to real life to a new level. Technically on point and fully functional as a training sneaker, The Trainer also has a unique, fashion-forward look that goes beyond your traditional gym work out.
Source: Fenty Trainer Hi Women's Sneakers – US
I've been very excited about Puma's progression in men's footwear as a compliment to the growth that Rihanna has inspired for the brand overall. While one wrong move can not "really" make or break a company, in fashion growth is fragile. Then again, it's not just fashion. Consider that Uber recently lost 15% of their value based on their "alignment" with the current administration. All business growth is a spiderweb. Strong enough to catch the small things, but one large issue can come across and wipe out the entire web.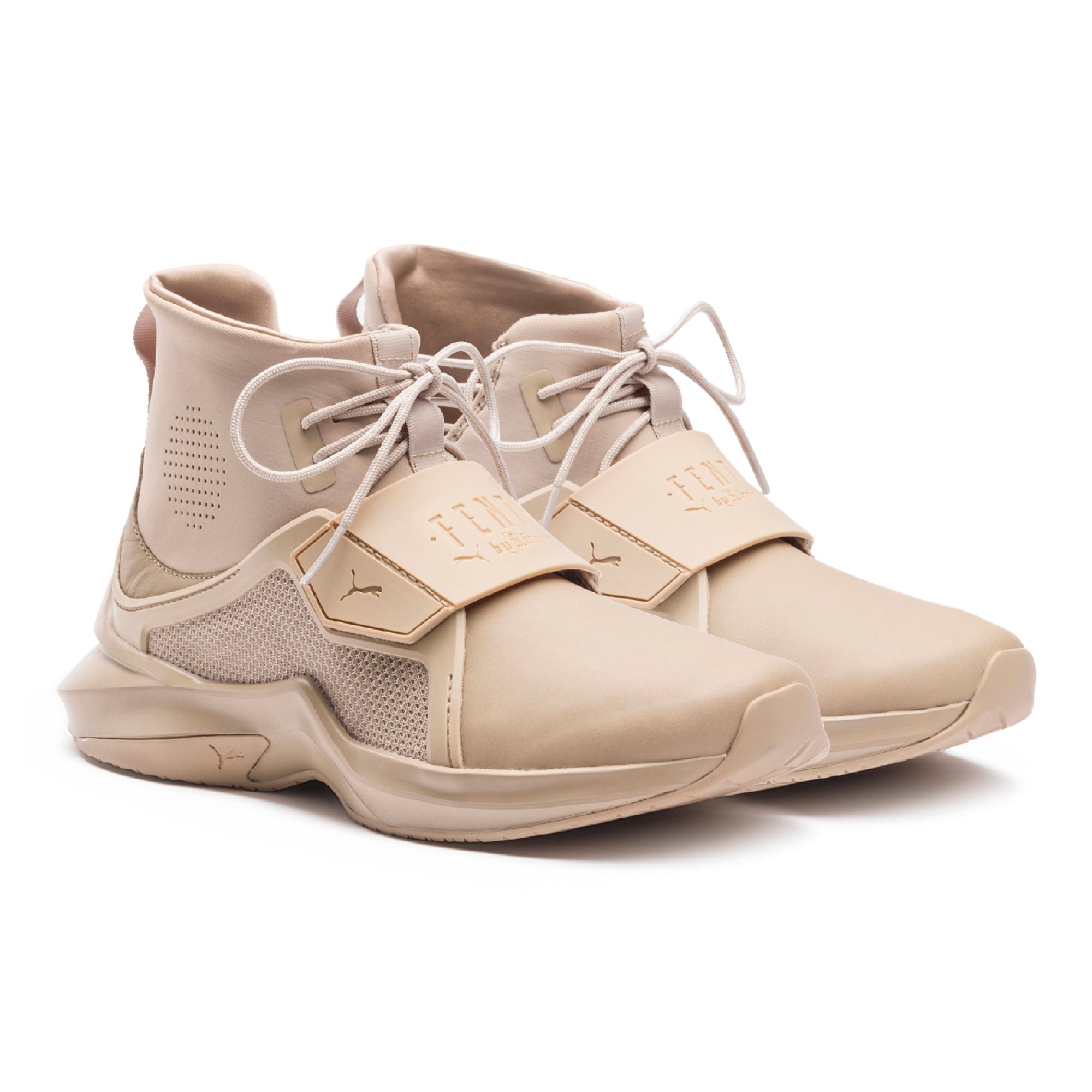 Puma has been doing a fantastic job managing the release of the Puma Fenty line and keeping Rihanna fans happy. The Creeper and Slides are both fast movers and this has contributed to the perception that wearing Puma is okay. This release to me however is troubling. It's a shoe that touts itself as being able to crossover into fitness, but the shape and structure of the shoe is not on trend and does not feel like a part of the Fenty line. Rihanna fans aren't interested in the shoe performing so to construct it in such a performance centered way kind of undercuts the fashion sense of the line and I think it could contribute to the first Rihanna release that hits the sales rack. If this happens Puma will have disrupted its own momentum by dropping a performance themed shoe for a fashion icon.
Do you think this release is a smart move by the brand? If this was the Fall/Winter then this shoe could possibly be a winner, but I think the timing here for this style is not a great move. Leave your thoughts below.