Shop Under Armour for Men's UA Architech Reach Training Shoes in our Men's Shoes department. Free shipping is available in US.
Source: Men's UA Architech Reach Training Shoes | Under Armour US
I've been so proud of UA lately. The Drive 4, the Curry 4, but I still think the brand has underutilized their platform to generate interest in the work they are doing. At a time when almost every brand has integrated content management into their platforms Under Armour isn't and ultimately this is hurting the brand where it needs the most growth. The Curry 4 and Drive 4 have built in marketing angles via basketball. While that still isn't enough, it's something.
This release is reverting to prior issues. The branding behind the shoe is a red herring. The name of the shoe is the Architech. The Architech has been the model most known for it's 3D printed midsole. This shoe has a midsole inspired by the 3D Tech. My immediate issue is that the Architech shouldn't even be available. It should have been a limited release and it should have been marketed in a number of ways. The reality is that the Architech is still able to be purchased on the UA website which is insane to me. It shows almost a lack of interest in pushing the uniqueness of the shoe. Taking the design elements of that shoe and moving the elements to a training shoe without 3D seems counter to producing a high end version as most people won't actually use the shoe for training purposes.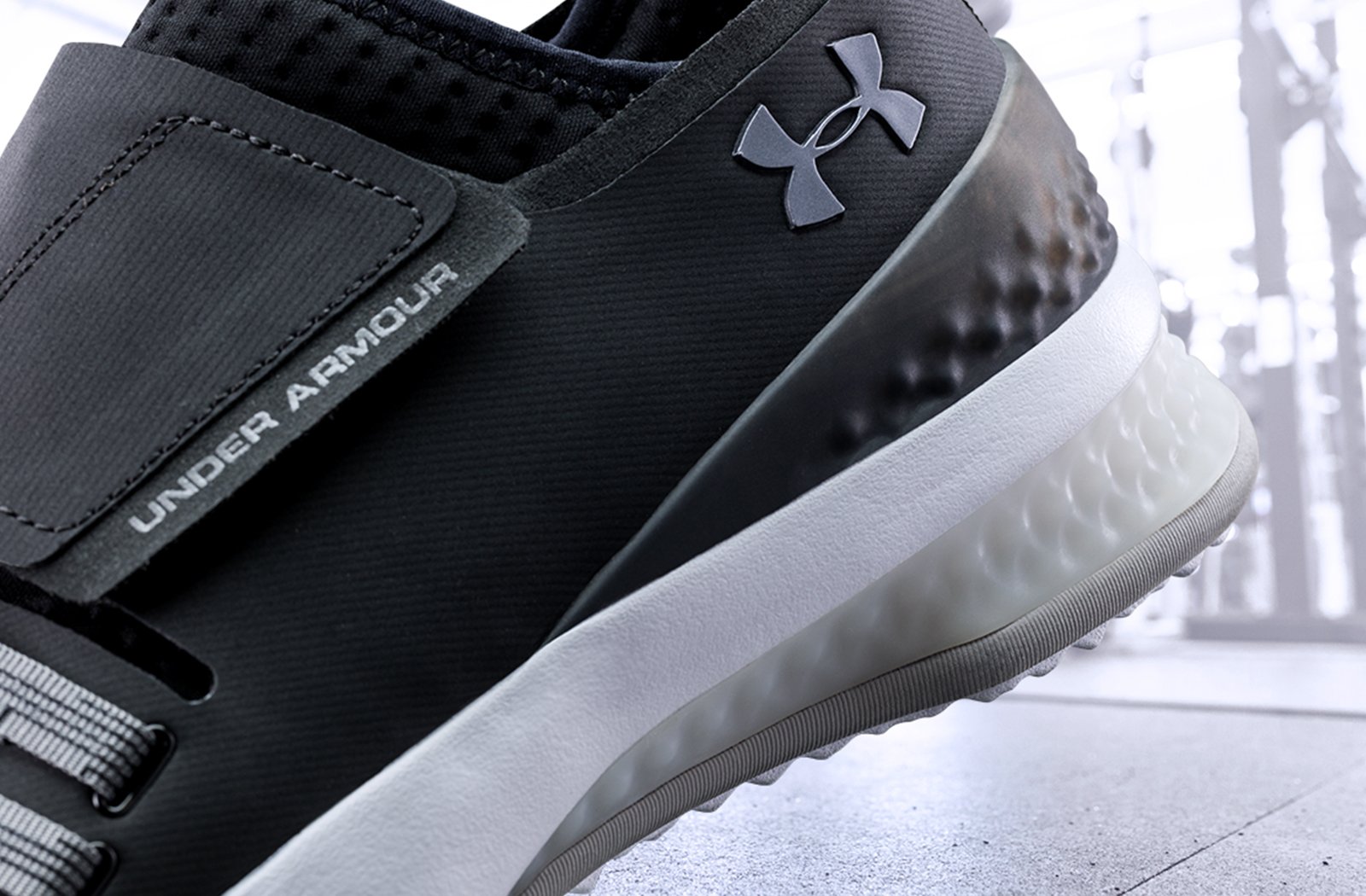 Another issue here is that the shoe moves the brand away from Threadborne. I realize that in a training shoe (Particularly if it's designed for Crossfit), Threadborne isn't going to be an option as it would distress and tear easily. However at this moment Threadborne is proving to be a game changer for UA. There should have been some element of this shoe that was a reinforced Threadborne simply to stay on trend in the design element.  The name of the shoe should not be an allusion to the 3D model. You can expect that when adidas drops the 4D Carbon model, the only time 4D will show up is when it is actually being utilized. To make matters worse with this model there is a Muhammad Ali version: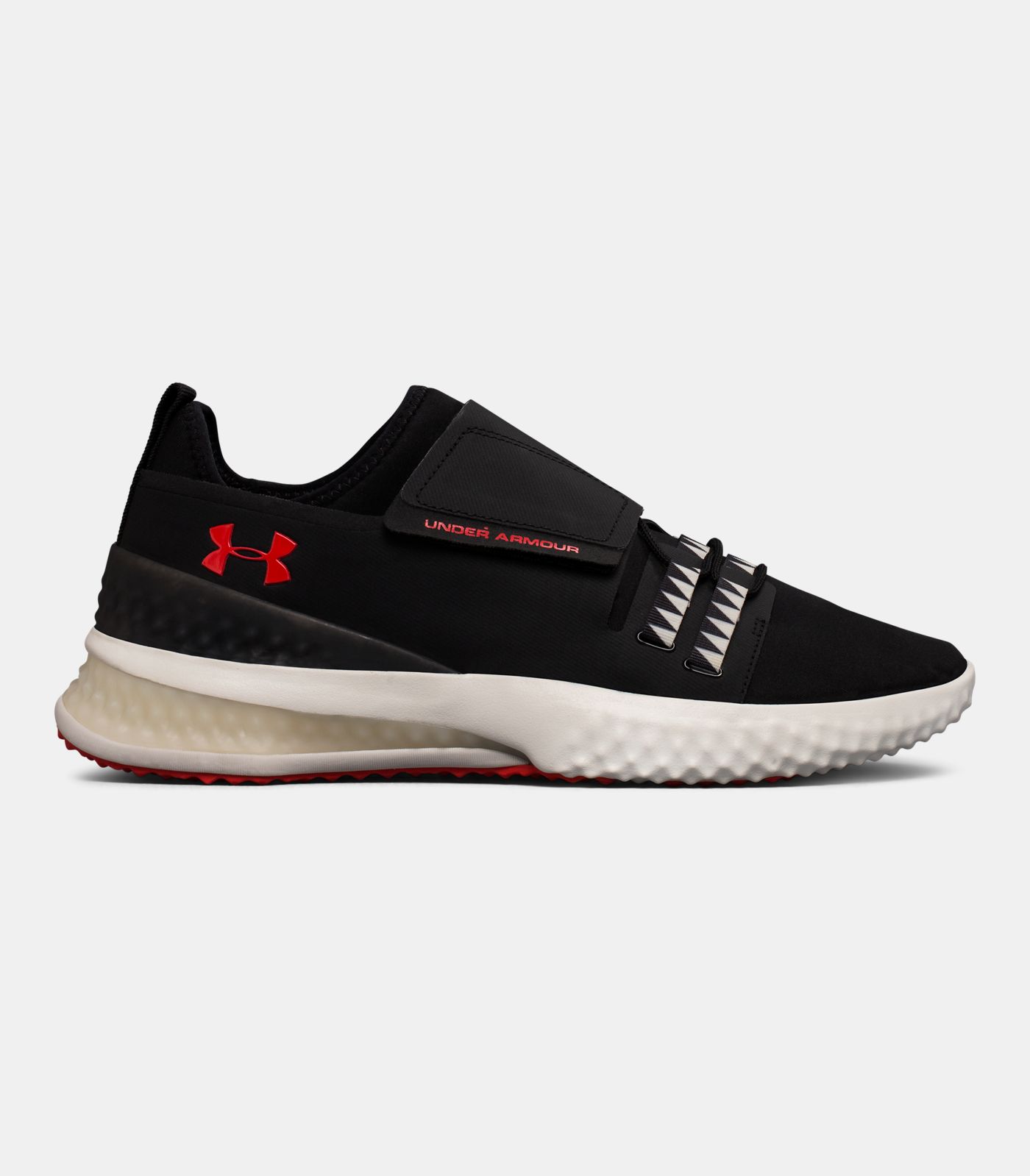 WHY? WHY? WHY? WHY?
Why? Under Armour has the greatest heavyweight of our modern era on their sponsor roster. If there is an Ali tribute, it should be done the right way and if there is another clothing campaign by UA for Ali, Anthony Joshua should be the face of the launch in a splitscreen format. This creates a connection to the past and a marketing position that caters to building a bridge to a market UA doesn't have access to, but that market is buying more shoes than brands understand: The 40-60 year old market. These are the original sneakerheads. Guys who are trying to stay young. Guys who remember Ali and understand his importance. Guys who would be willing to pay per view a fight with Anthony Joshua if UA began to build his brand much more than they have.
This doesn't have anything to do with the Architech Reach…  As a matter of fact a shoe from a company who has had serious struggles in the last year should never be named Reach. If you are interested in the look of the shoe and its performance you can use the source link. I think the model looks okay, but it doesn't capture the connection between casual and performance needed at this time.