Lululemon has been making a serious push into men's footwear and apparel this year. The brand is primarily known as a women's yoga pants company. In the last month I've seen a number of campaigns touting the brands ability to connect to men with a quality product, but in all honesty I can't say I've ever seen a dude rocking a pair of Lululemon pants. I most certainly haven't seen anybody rocking the APL x Lululemon kicks. The Techloom Ascend looks a lot like the Puma B.O.G.
I may be one of the only collectors who owns a pair of APL shoes. The brand dropped about 6 years ago with a shoe made to enhance your athletic ability. The shoes made a claim that they could increase your vertical. They tried to capitalize on a colorway ban by the NBA, but that didn't really deliver any coverage by sneaker blogs outside of a few pics. I have to admit though that when I was hooping hard, the APL was my go to shoe so I know the quality is on point… but I didn't pay the 200.00 price for the shoes. I was able to get a pair, actually I bought every pair and flipped them, from Hibbett when they dropped down to 39.99 a pair.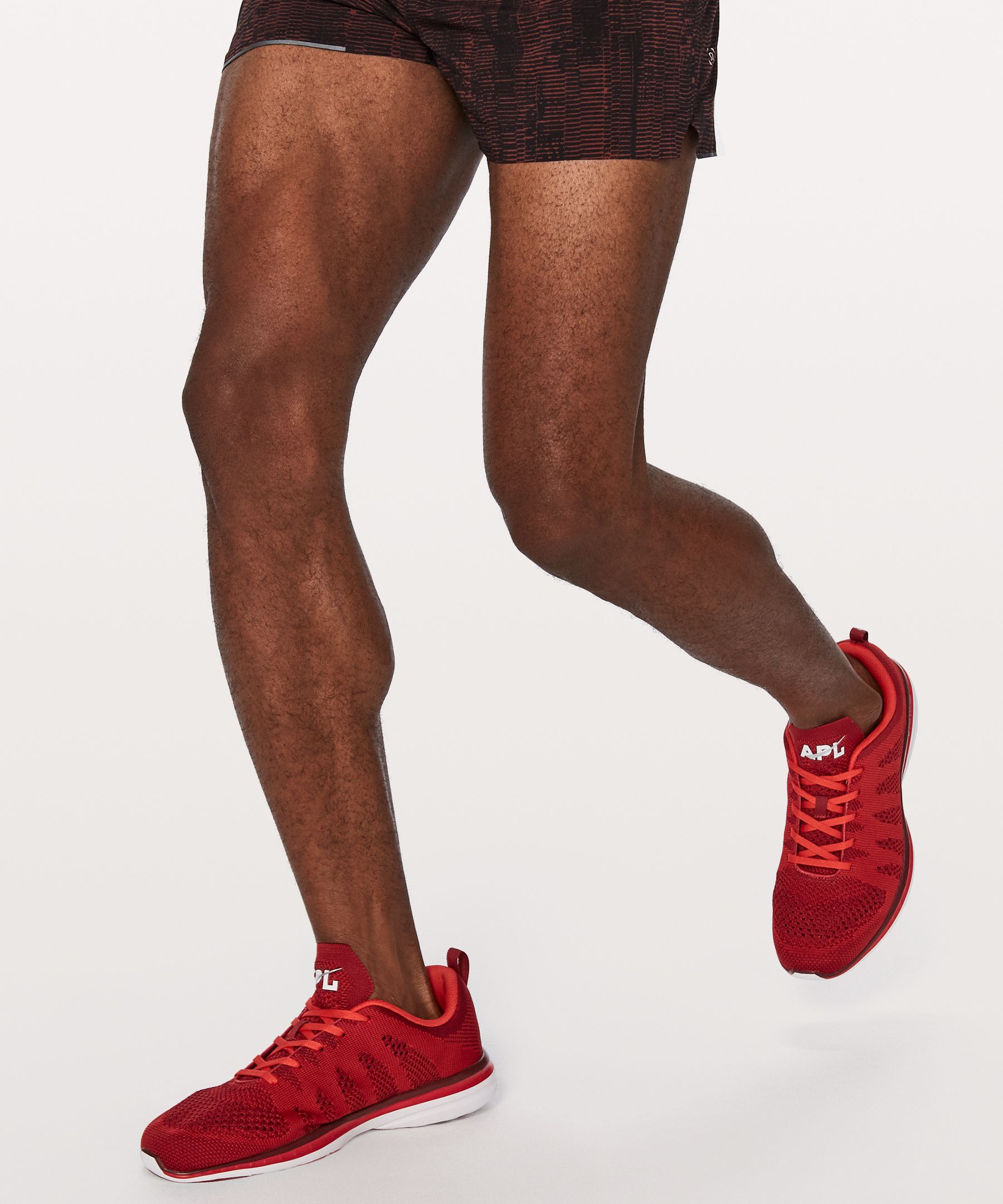 APL hasn't really been able to crack the market with their performance technology, but somewhere, someone has to be taking a chance on the footwear because they are still manufacturing and creating styles. The reason I'm writing this post is because I saw that the Lululemon x APL collaboration is preparing to launch. I haven't seen anyone rocking anything APL which makes sense because I'm in Memphis. Not to bash my city, but this is not a walking city so there isn't a tendency for people here to buy a lot of different styles looking for the perfect shoe. When a city is big on walking and running there is a bigger variety of kicks on the street. I don't think Memphis has a location where you can even see an APL. My question is has anyone seen any of these kicks? Are they worth the 140-200 price tag? I know the basketball shoe worked great, but looking at these… I don't know. use the source link to browse the kicks.